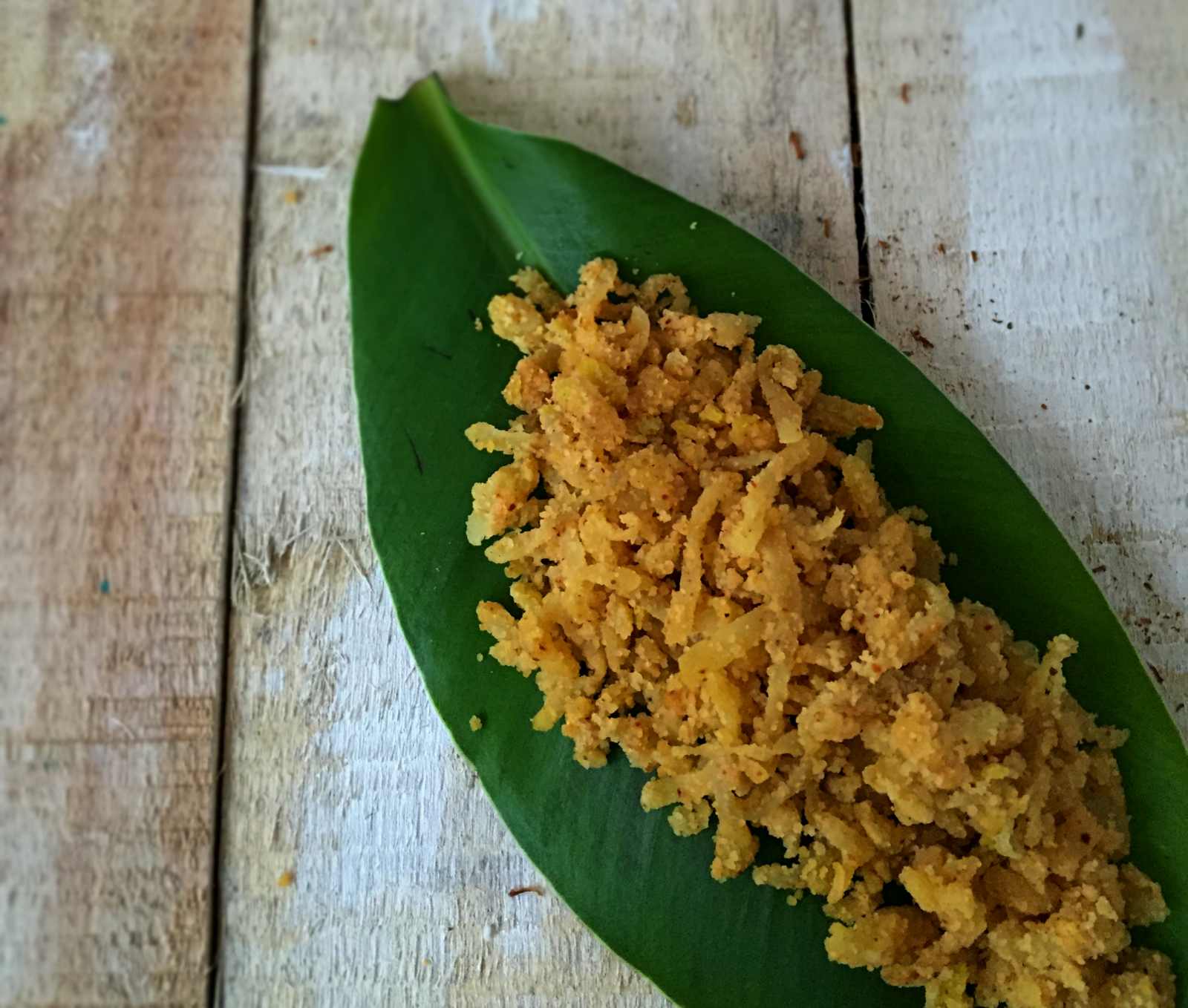 Urulaikizhangu Podi Poriyal Recipe is a popular Tamil Nadu recipe in which potato is cooked along with the skin, grated and mixed with dry spices to give it a crumbly texture. This Podi tastes great when mixed with steaming hot rice and ghee. It's an interesting recipe and you can try making it if you want to experiment something new with potatoes.
Serve Urulaikizhangu Podi Poriyal Recipe along with Tomato Onion Sambar and Steamed rice for a weekday meal.
You can also try Capsicum Masala Poriyal , Kelyachi Bhaji and Idichakka Thoran .