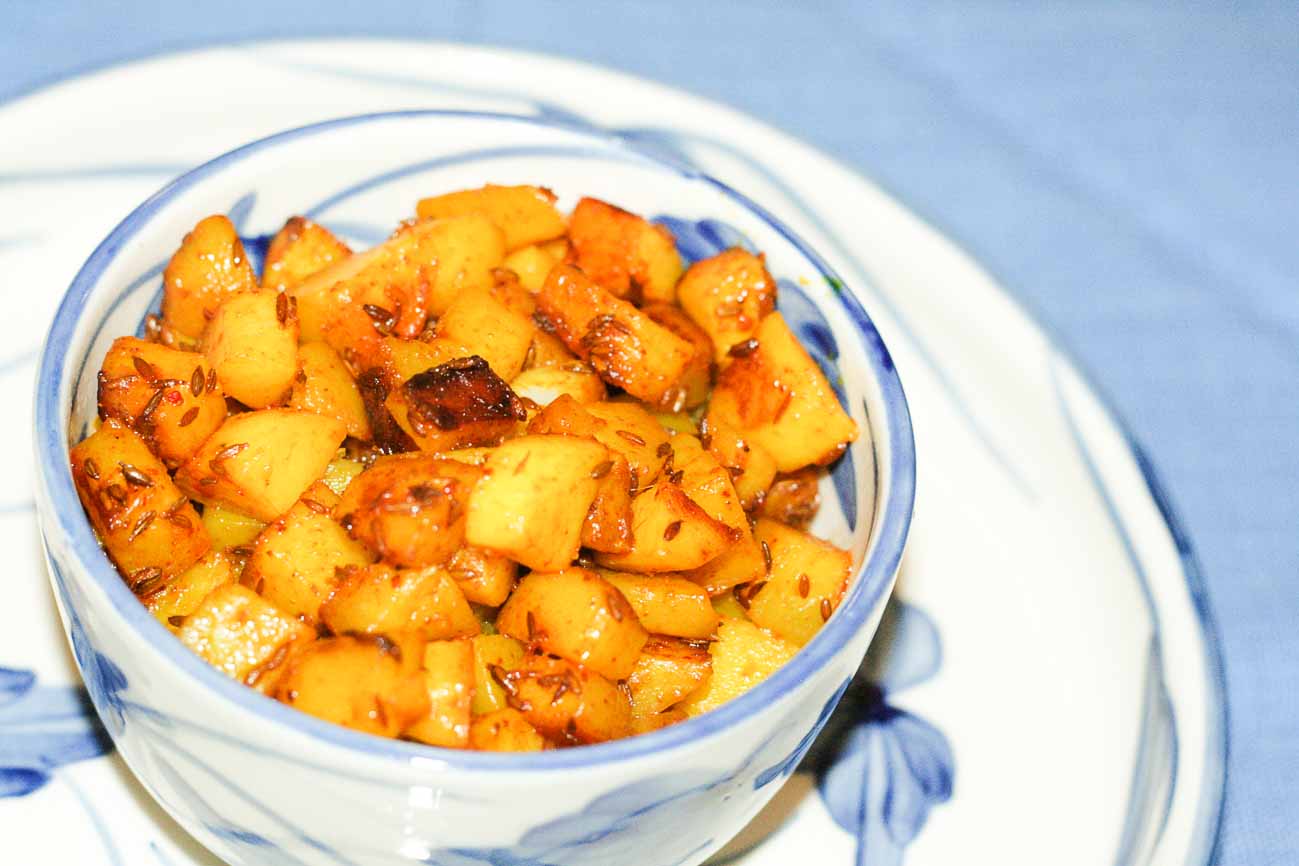 Kurkure Batate is a simple and delectably tasty dish that makes a delicious weekday lunch with Phulkas. It is simple to make for the quick lunches or dinner. The spices can always be adapted to make it spicier or tone it down, depending on your taste. 
Did you know:  Potatoes are known be to be packed with phytonutrients that include carotenoids, flavonoids and caffeic acid. These substances are known to help prevent cell damage, help in digestion, heart health, blood pressure and even cancer prevention.
Serve  Kurkureet Batate with Dal Fry and Whole Wheat Lachha Paratha for a weekday meal.
If you like this recipe, You can also try other similar recipes such as