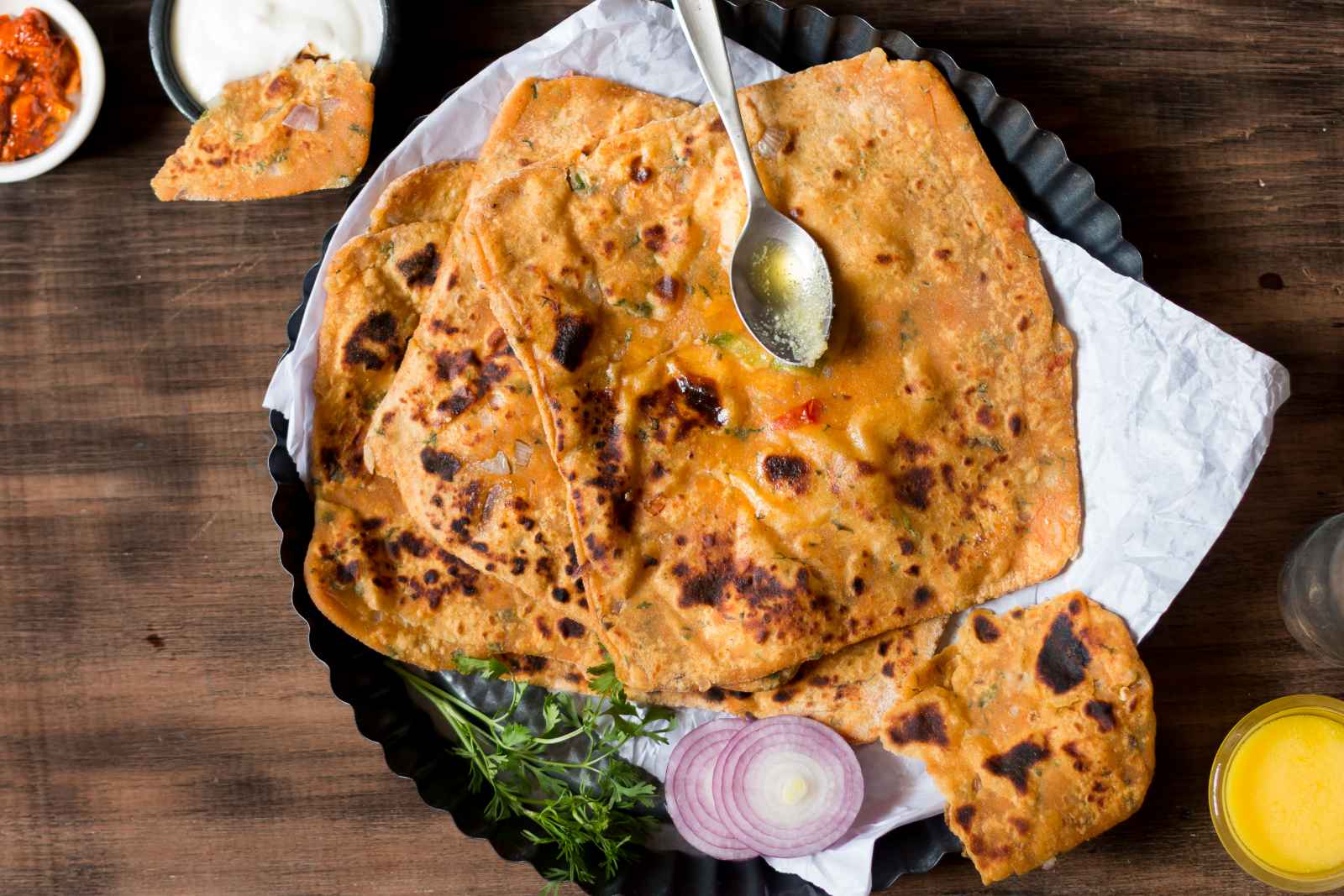 Leftover Dal Paratha is a perfect recipe when you want to use your leftover dal. We often throw the dal which is left from last night as we don't know how to use it again. Well, don't throw it from now. make delicious parathas out of it and serve it with any raita of your choice. A little creativity will turn the leftover dal into something really delicious!
You can add healthy green leafy vegetables as well if you like to this recipe to make these parathas more nutritious. The best part is kids really enjoy these parathas and they are a great recipe to be packed into their lunch boxes.
Serve Left Over Dal Paratha hot with  Lauki Raita ,  Pumpkin Raita  or any raita of your choice.
You can also try