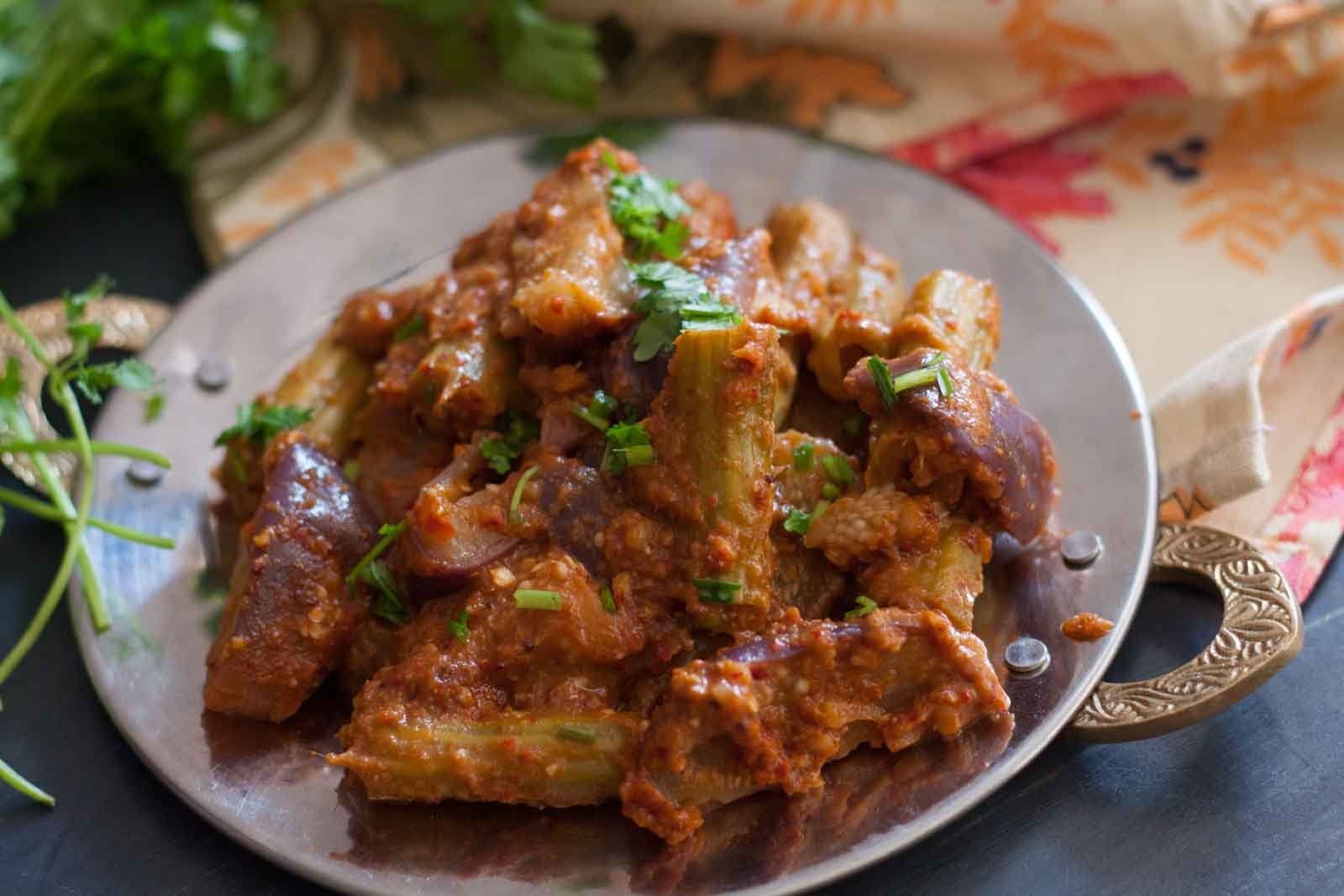 Konkani Style Vengaya Sagle Recipe is a very famous dish among the Konkani. "Sagle" in konkan means anything that is made with ground masala like coconut, coriander seeds and urad dal.  It has a very spicy and sweet flavor to it.  You can add any choice of your vegetable to this dish, keeping the ground masala constant.
Did you know –  Drumstick pods helps to build strong bones, it is very good for pregnant women also. Drumstick pods which are known as moringa in local language is rich in calcium, Iron and vitamins. They are also have properties such purifying the blood, improves digestion and protects against infection.
Serve the  Konkani Style Vengaya Sagle Recipe  along with  Goan Chana Ros Recipe (White Peas Curry)  and  Neer Dosa  to make it a complete meal.
If you are looking for more Konkan Recipes, here are some: