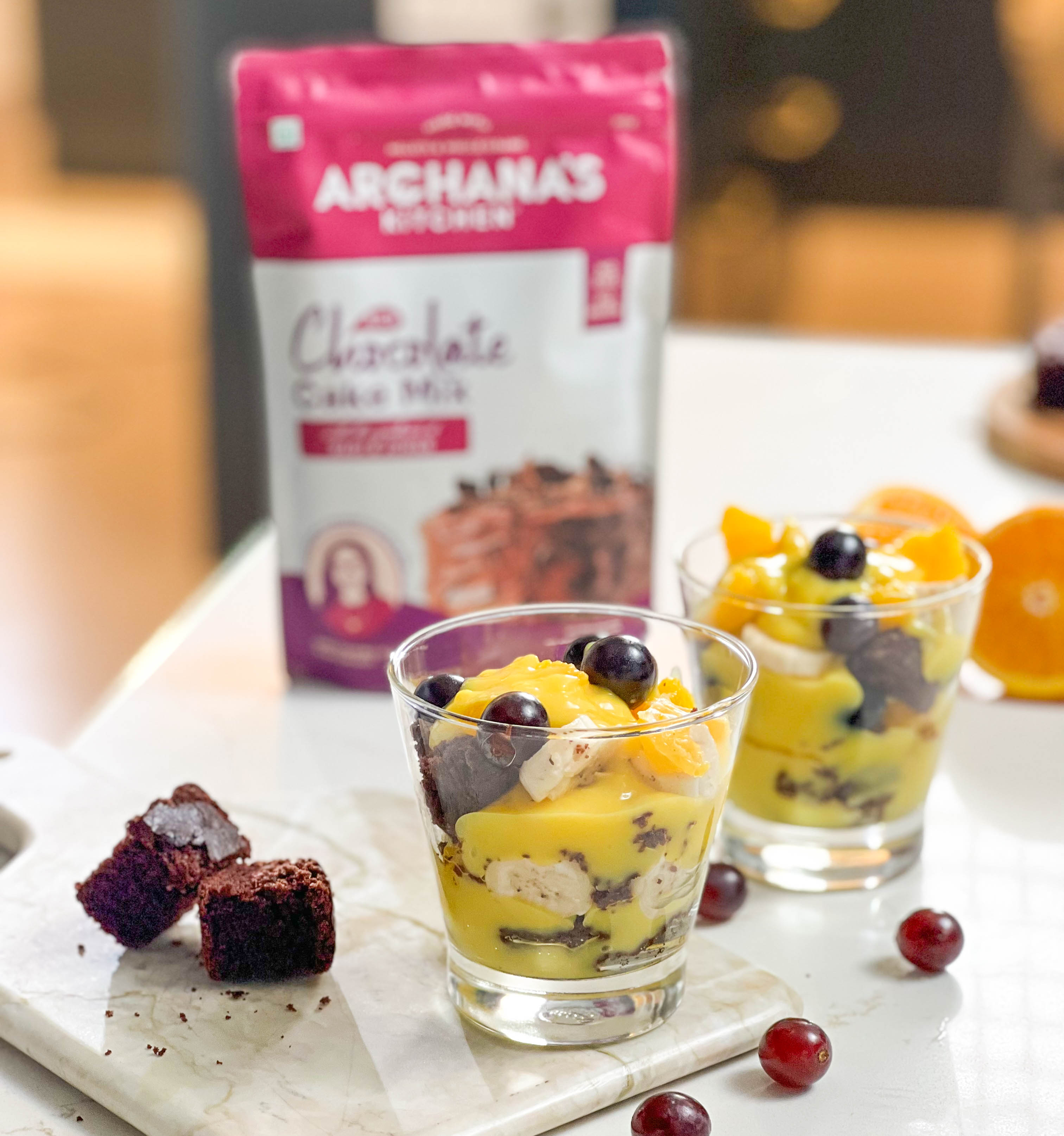 Eggless Trifle Pudding is a delicious and easy dessert recipe that can be prepared for any occasions or party. Trifle puddings are essentially a super simple dessert made by layering in creamy custard along with fresh fruits and a cake. You can use a vanilla cake or a chocolate cake and it will taste just as nice.
To make the cake we have used  Archana's Kitchen No Maida Rich Chocolate Cake Mix  which is made from whole grains like ragi, jowar & whole wheat flour that are packed with proteins, minerals and fibre and yet has all the richness and flavor of a traditional Chocolate Cake. 
This recipe is easy to make and thus you can even make it for desserts for your house party. It is very delicious and kids will love it too. 
Serve Eggless Trifle Pudding as a dessert after your weekend meal of Pizza Margherita and  Penne Pasta with Roasted Vegetables in Alfredo Sauce .
If you like this recipe, you can also try other Trifle recipes such as