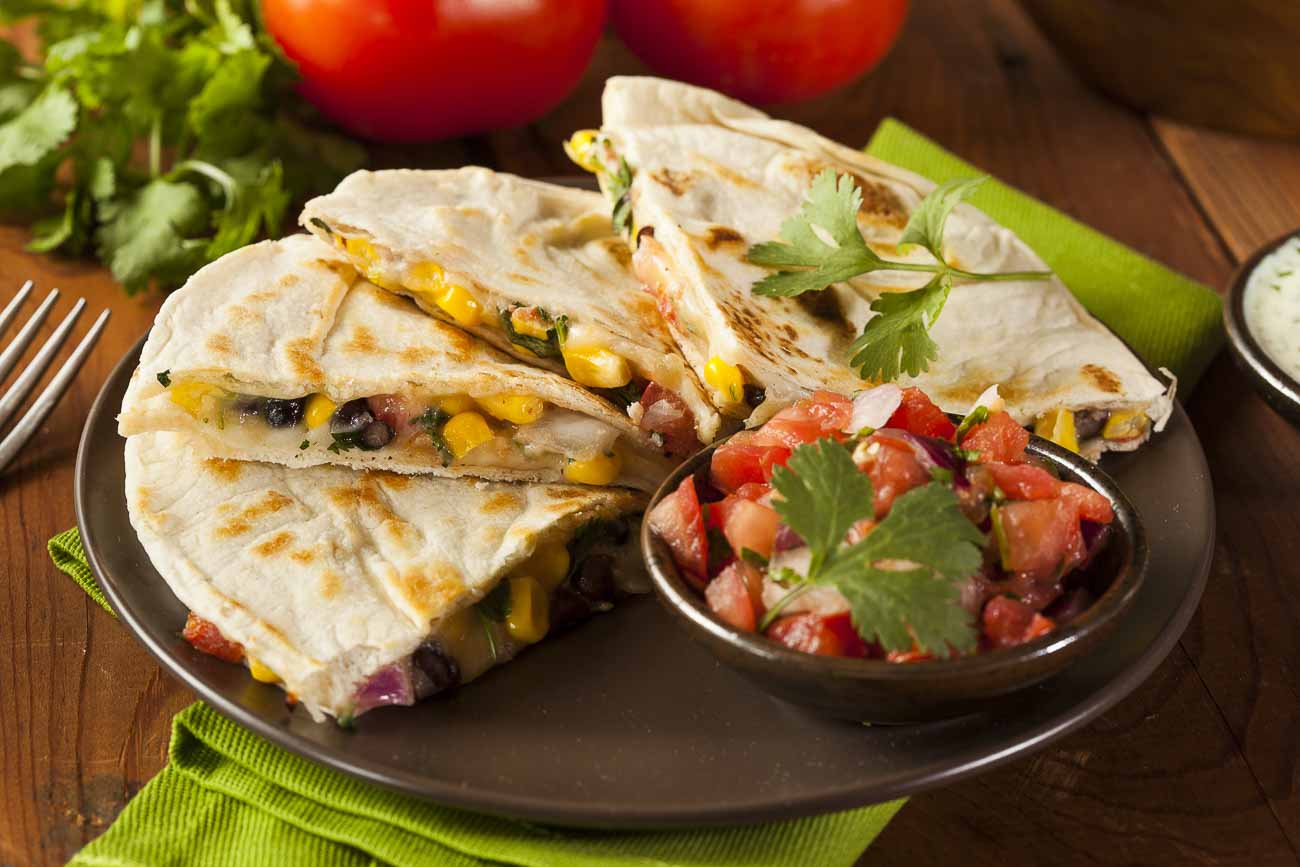 The Corn & Soy Quesadillas is a quick and easy dish. The whole wheat tortillas are stuffed with a flavoursome sweet corn and soy bean filling cooked along with onions and garlic that lend a crunch to the dish, giving it a lovely bite. 
The addition of tabasco sauce adds heat and instantly lifts up the dish. You can skip the tabasco sauce if your are making these for kids. 
Serve the Quesadillas along with homemade sour cream and a Spicy Mexican Salsa for a special date with your Valentine or even a quick weeknight dinner.
If you like Mexican Food, then you must try our favorites like